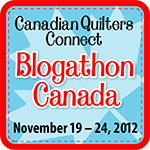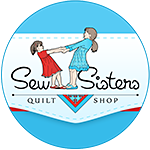 Hello everyone and welcome to my blog. I am so thrilled to be a part of the Blogathon Canada sponsored by Sew Sisters. .http://sewsisters.blogspot.ca/2012/11/blogathon-canada-in-maritimes.html
So settle in and have a look around I do hope you enjoy what you see. Check out the Archives.
I am leaning towards modern quilting, but have only done one so far, and right now am busy with other things.
Enjoy the trip.
Here are all the hosts for this wonderful Blogothan Canada, sit back and take a trip across our wonderful country.
| | | | |
| --- | --- | --- | --- |
| Sunday, November 18 | Kick-off! | Michele | |
| Monday, November 19 | BC | Felicity | |
| Monday, November 19 | BC | Cathy | |
| Tuesday, November 20 | NS | Jeanette | |
| Tuesday, November 20 | NB | Holly | |
| Wednesday, November 21 | AB | Shena | |
| Wednesday, November 21 | SK | Patti | |
| Thursday, November 22 | QC | Marika | |
| Thursday, November 22 | MB | Heather | |
| Friday, November 23 | YT | Vivian | |
| Friday, November 23 | YT | Janet | |
| Saturday, November 24 | ON | Cathi | |
| Saturday, November 24 | ON | Cara | |
| Saturday, November 24 | ON | Kaye | |